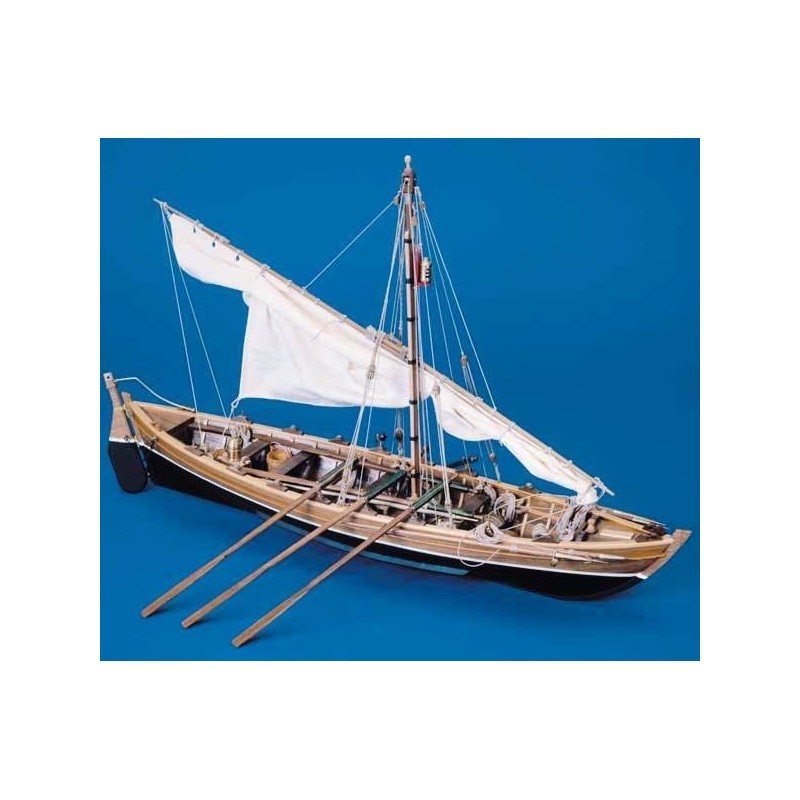  
Open Whaler Lancia Baleniera 1850
Open whaler Lancia baleniera 1:16 Scale
Manufacturer Mantua Model code 742
Open Whaler Lancia Baleniera 1850
A lovely scale replica of the type of whaling boat popular in the second half of the 19th. century.
The large scale of the model allows for finer detailing on the insides of the boat.
A triple plank on frame hull construction, building plans with general details, English instructions, walnut and lime planking, wooden masts and spars, brass and walnut fittings, sailcloth, rigging cord and silk flag.
All sheet ply sections are laser cut for accuracy.
Scale 1:16 Lenght 615 mm
Customers who bought this product also bought: