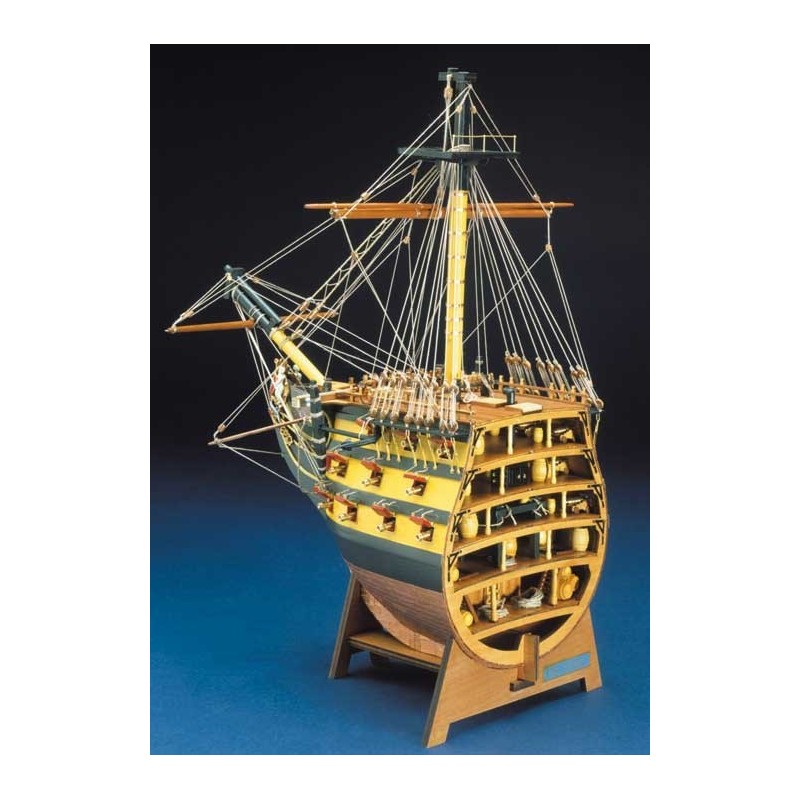  
HMS Victory Bow Section
HMS Victory bow section 1:78 Scale
Manufacturer Mantua Model code M746
HMS Victory Bow Section
Panart's model kit creates the bow section of Nelson's famous flagship at the battle of Trafalgar.
All decks are fully fitted to accurately replicate the construction and type of equipment in use at that time.
The kit features a double plank on frame hull construction, building plans with general details, English instructions, lost wax brass castings walnut or lime planking, wooden masts and
spars, brass and walnut fittings, copper plates for cladding the hull, rigging cord and silk flag.
All sheet ply sections are laser cut for accuracy.

Scale 1:78 Length 445 mm Height: 510 mm
Customers who bought this product also bought: