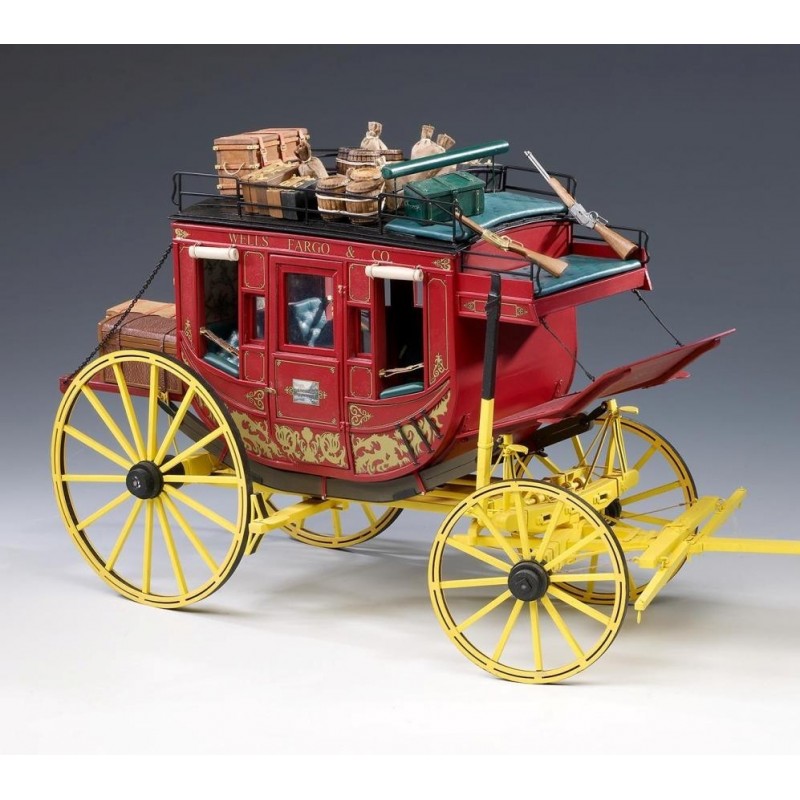  
Wells Fargo Stage Coach
Wells Fargo Stage Coach cod: 1711/01
Wells Fargo Stage Coach
A beautifully detailed kit of a United States Wells Fargo stage coach, which was used so much during the 'Wild West' period. (1820's - 1900).
The scale is 1:10 and the kit is very detailed, the cabin, wheels and chassis are finely realised miniatures of the full size coach, but are quite easy to assemble, thanks to the materials (which are laser cut for the wood parts and photo etched for the metal parts), and very comprehensive construction plans and instructions.
A full compliment of luggage and two exact scale Winchester rifles (Modelled in wood and brass) are included with the kit, together with leather material for the seats - brass buckles for the leather straps found both on the luggage and carriage itself - even a padlock for the money chest!
Length overall (with front pole) 695 mm (419 mm without pole)
Height (Excluding luggage) 278 mm
Customers who bought this product also bought: