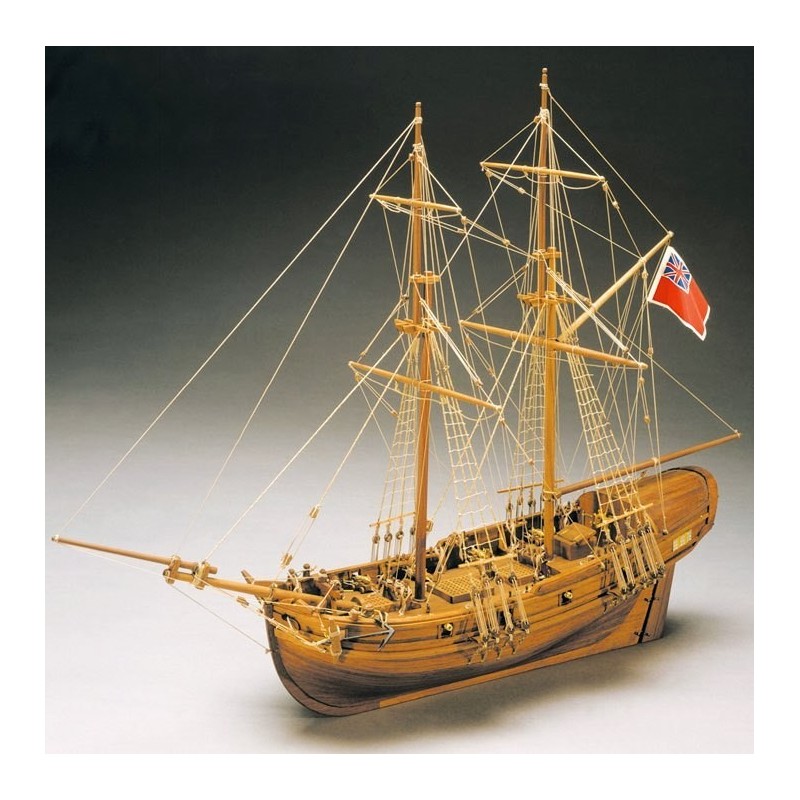  
HMS Shine 1712
Out of stock
Out of stock
Out of stock
HMS Shine 1712 English cutter 1:45 Scale
Manufacturer Mantua Model code 777
HMS Shine English Cutter 1712
The HMS Shine is a superb model of an English cutter built in 1712 at the Bermuda shipyards.
The second mast was a later addition to increase sail power and speed up the commercial connections with the East Indies.
The Mantua kit features a plank on frame hull construction, building plans with general details, English instructions, lost wax brass castings walnut or lime planking, wooden masts and spars, brass and walnut fittings, etched brass details, rigging cord and silk flags.
All sheet ply sections are laser cut for accuracy.

Scale 1:45 Length 670 mm