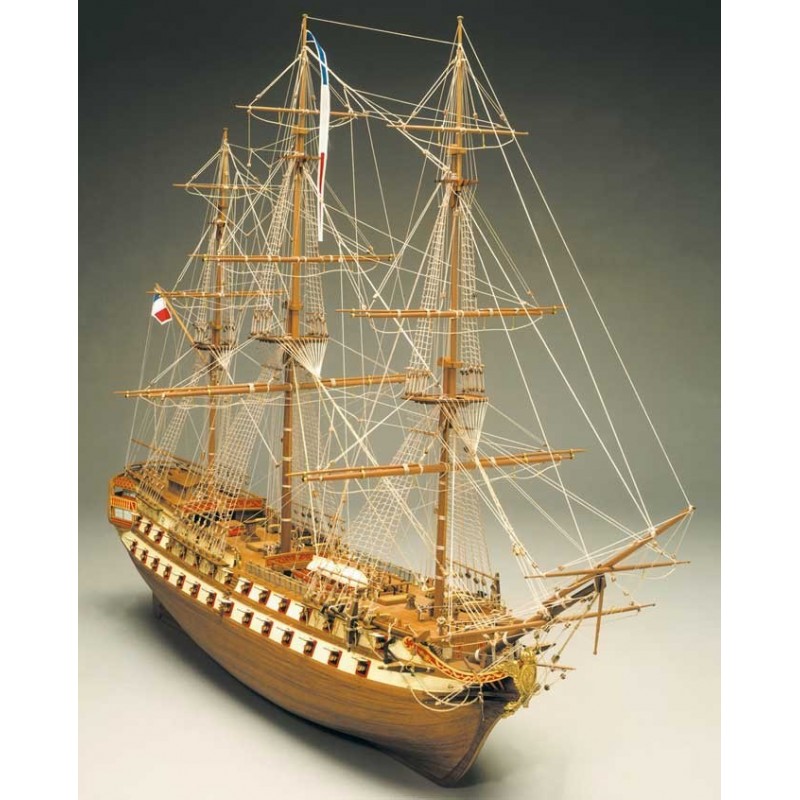  
Le Superbe
Le Superbe French ship 1:75 Scale
Manufacturer Mantua Model code 798
Le Superbe
74 Gun French Fighting Ship.
Built in 1708, the third rate French ship Le Superbe was 143 feet long with a beam of over 40 feet.
At 1,029 tons, Le Superbe carried adequate provisions to remain at sea with a crew of more than 600 men for up to six months.
King Charles was so impressed by her majestic size and beautiful ornamentation that he ordered Dean, England's foremost naval architect, to copy her lines and design.
The Mantua kit features a double plank on frame hull construction, building plans with general details, English instructions, lost wax brass castings walnut and lime planking, wooden masts and spars, brass and walnut fittings, etched brass details, rigging cord and silk flag.
All sheet ply sections are laser cut for accuracy. 
Scale 1:75 Length: 1125 mm Width: 430 mm Height: 725 mm
Customers who bought this product also bought: