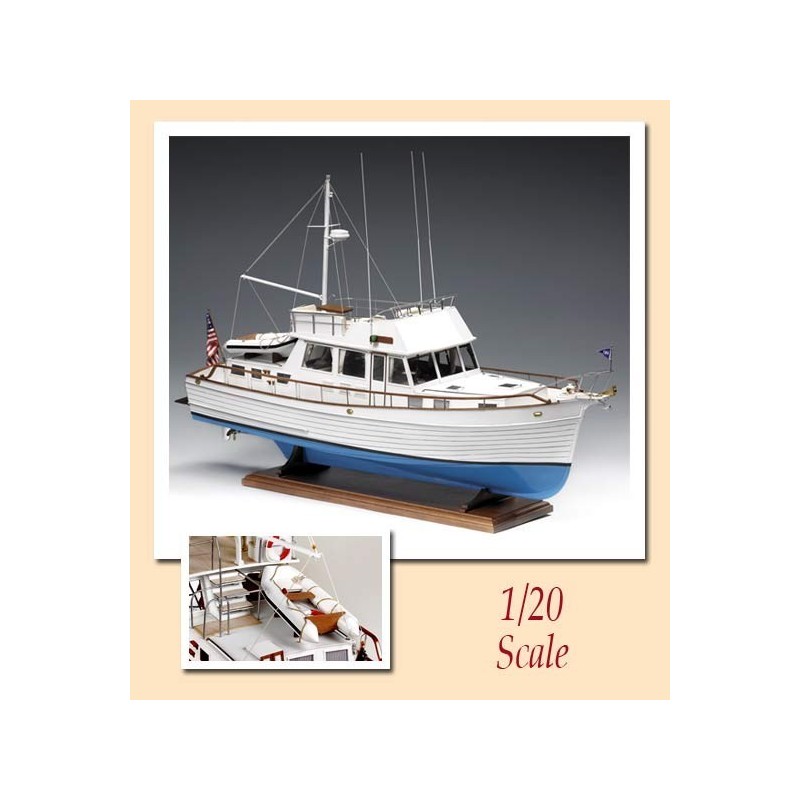  
Grand Banks 46' Modern Schooner
Out of stock
Out of stock
Out of stock
Grand Banks 46 Modern Schooner 1:20 Scale
Manufacturer Amati code AM1607
Grand Banks 46' Modern Schooner
Reproduction of a classic Grand Banks boat, nowadays well known all around the world.
The construction of these boats began in 1965 from an an idea of Mr. Robert Newton who was looking for a vessel to suit his particular needs.
The development started from a working boat, the trawler, quite common in North America and particularly in the New Foundland area where the Grand Banks are located.

Kit includes Glass fibre hull, laser cut planking, laser cut wooden decks, metal, brass and resin fittings, laser cut cabin with detailed interiors.
Suitable for radio control.

Scale 1:20 Length: 795 mm