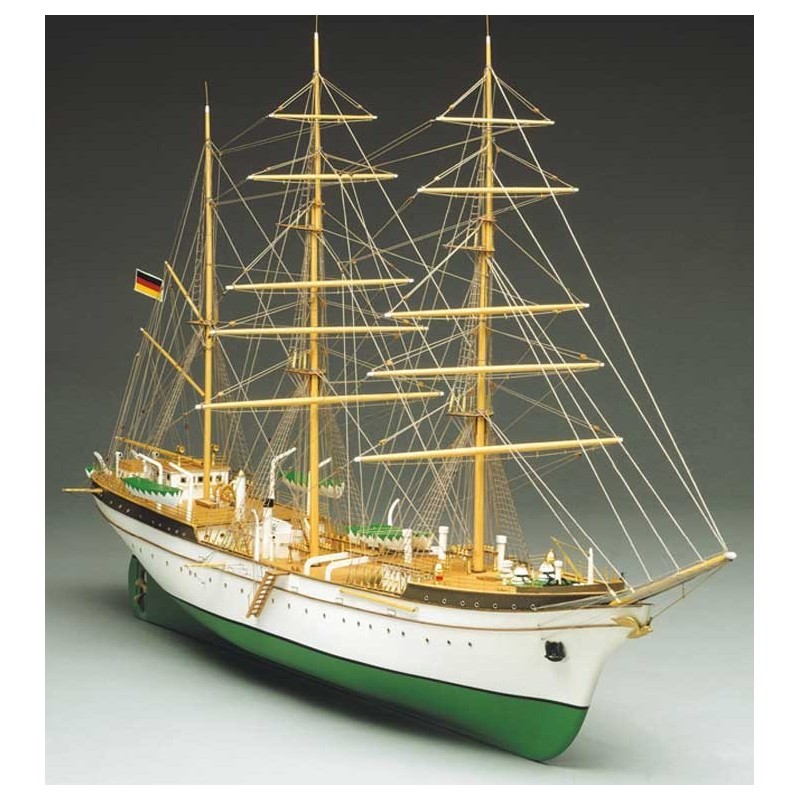  
Gorch Fock
Gorch Fock 1933 German navy training ship 1:90 Scale
Manufacturer Mantua Model code 754
Gorch Fock
The Gorch Fock was built in Hamburg in 1933 as a training ship for the German Navy, the steel hulled Gorch Fock was 242 feet long, with a 39,35 foot beam.
Her three wood and steel masts were configured for barque rig, and she was outfitted with an auxiliary diesel engine.
At the end of World War II, she was awarded as reparations to Russia.
Based at Odessa on the Black Sea, she continues her career of training naval cadets Russian style.
The Mantua kit features a plank on frame hull construction, building plans with general details English instructions, lost wax brass castings, walnut or lime planking, wooden masts and spars, brass and walnut fittings, etched brass details, rigging cord.
All sheet ply sections are laser cut for accuracy.

Scale 1:90 Length 980 mm
Customers who bought this product also bought: