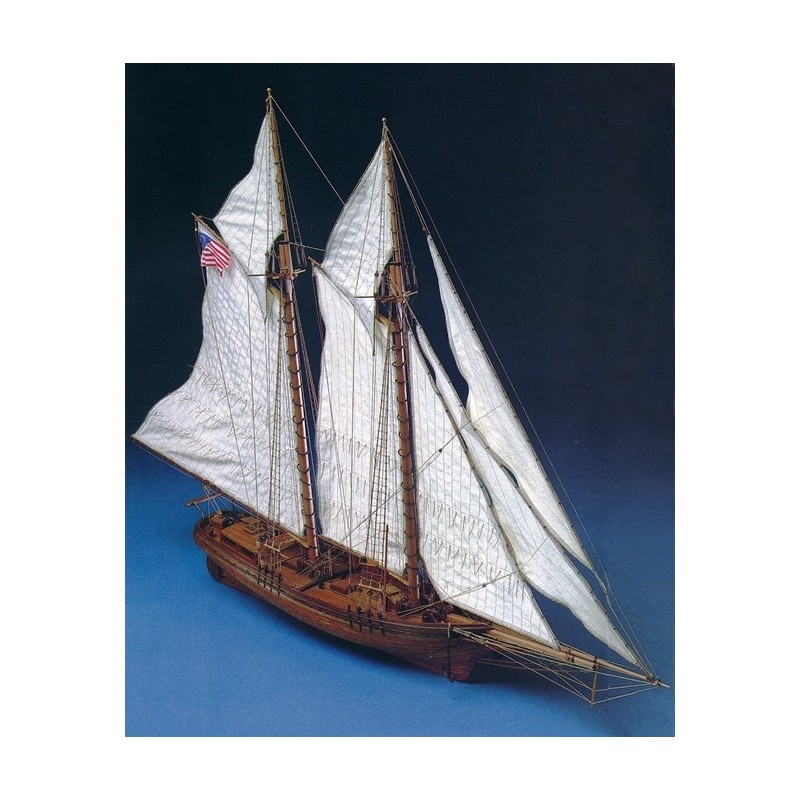  
Flying Fish
Flying Fish american schooner 1860 1:50 Scale
Manufacturer Corel code SM19
Flying Fish
Designed by the famous shipbuilder Jeremiah Burham, the FLYING FISH was launched in 1860 in Essex, Massachusetts.
For more than twenty years it was the most representative vessel of the Market Schooner class.
Thanks to its special construction characterists and the enormous amount of sail it carried, the FLYING FISH was one of the fastest vessels of the Gloucester fishing fleet, transporting the fish caught on the famous Banks to the market ports in record time, with obvious advantages in terms of sales and earnings.
The general arrangement of the deck accessories and the colours were traditional and were
always strictly respected.
Scale 1:50 Lenght 745 mm Height 585 mm
Customers who bought this product also bought: