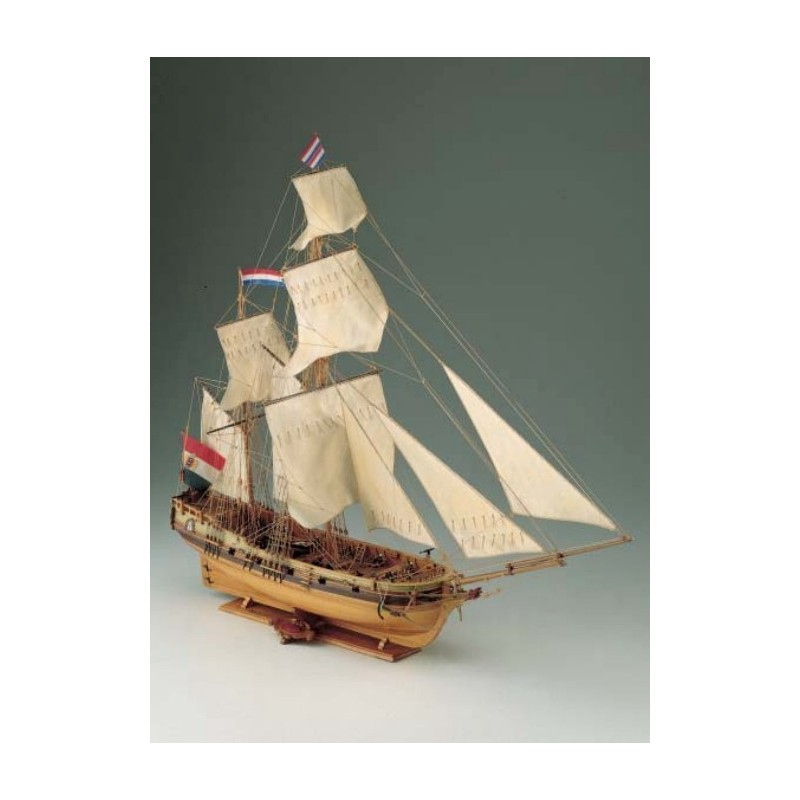  
Dolphyn
Dolphyn Dutch Privateer Ketch 1750 1:50 Scale
Manufacturer Corel code SM16
Dolphyn
Dutch privateer ketch, 1750
An attractive ketch launched in 1750 armed with 10 cannon and 6 culverins.
This elegant box contains everything needed to assemble the model: different kinds of precious woods, gilded cast metal decorations, accessories etc.
This privateer is easy to assemble thanks to the clear construction drawings, detailed instructions and the fact that all the components are prefabricated.
The relatively large scale has enabled us to reproduce faithfully the numerous
superstructures and decorations.
Scale 1:50 Lenght 810 mm Height 685 mm