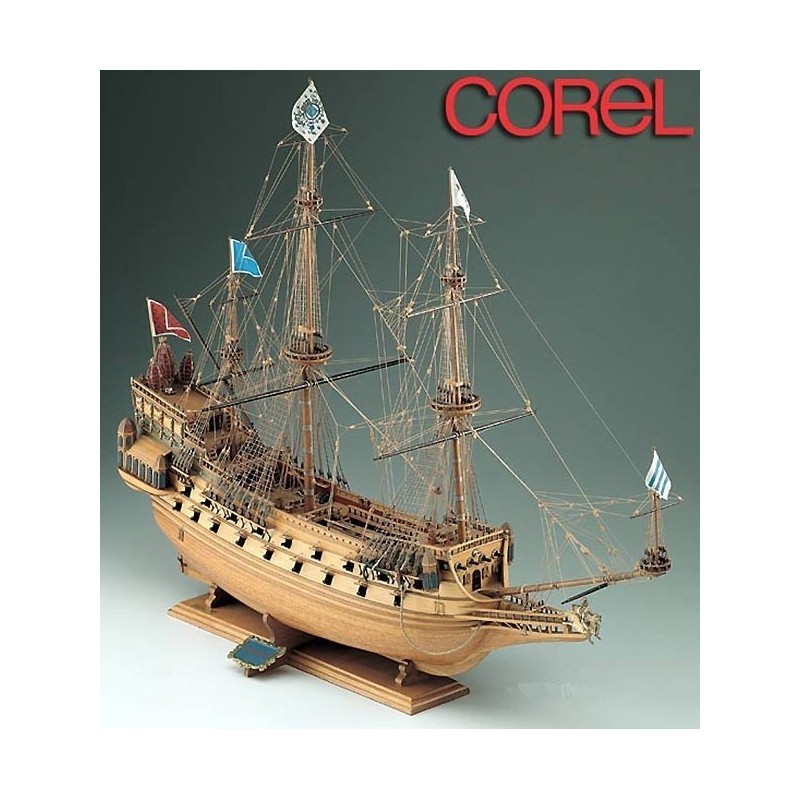  
Couronne
La Couronne French Ship of the Line 1636 1:100 Scale
Manufacturer Corel code SM17
La Couronne
French strip of the line, 1636
The first great ship to be completely designed and constructed by the French.
On the orders of Cardinal Richelieu, the work was entrusted to the famous master craftsman Charles Morieur of Dieppe.
The ship was completed in 1636 in the La Roche Bernard shipyard and was one of the most imposing vessels of that time.
Special attention was paid to the sculptural decoration of the ship which was carried out by
Using our tried and tested system of cross sections and double planking which characterises most of our preparation of the components, this model is outstanding because of the quality and variety of the woods
which have been used.
Scale 1:100 Lenght 805 mm Height 615 mm