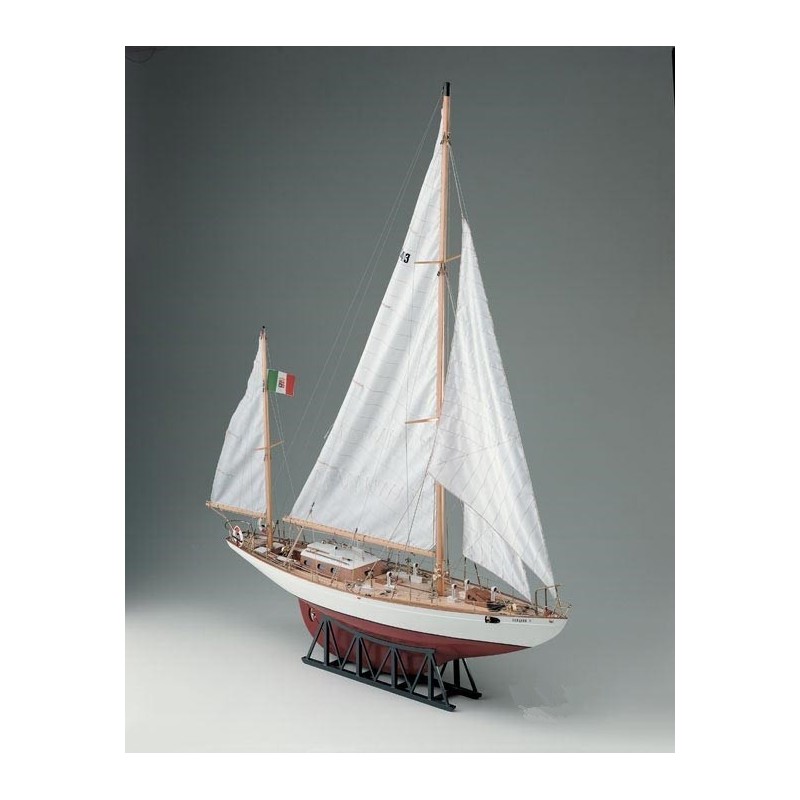  
Corsaro II
Out of stock
Out of stock
Out of stock
Corsaro II Italian navy training ship 1:24 Scale
Manufacturer Corel code SM26
Corsaro II
Training ship of the Italian Navy
The famous high-sea regatta yacht, Class I R.O.R.C., designed by Stephens and Sparkman. Yawl-rigged.
The CORSARO II became an Italian Navy training ship for officers in January 1961.
The CORSARO II has taken part in numerous international cruises and regattas in the Atlantic and Pacific, obtaining brilliant results including: 1st place in the Honolulu-Kanal regatta, 1961; 1st place in the Torbay-Rotterdam race, 1962; 1st place in the Lisbon-Bermuda race, 1964.
The box contains a wide variety of accessories, detailed construction plans and an
instruction book.
Scale 1:24 Lenght 810 mm Height 940 mm