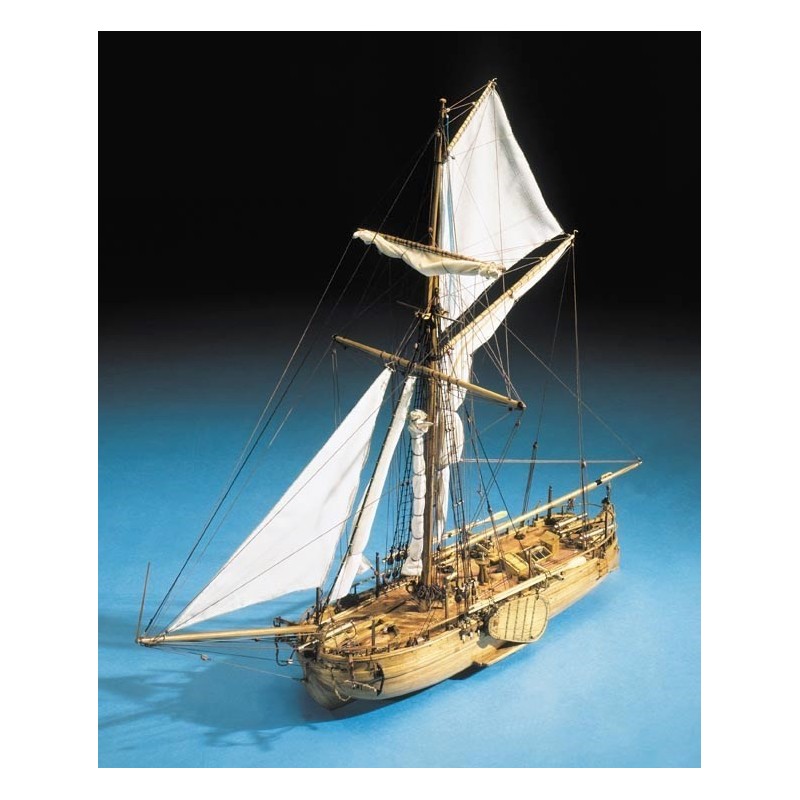  
Dutch Naval Gunboat
Dutch naval gunboat 1:43 Scale
Manufacturer Mantua Model code M797
Dutch Naval Gunboat
This Dutch Naval gun boat took part in the bombardment of Antwerp against the Belgian insurgents.
The captain G. Van Speyk refused to surrender himself or his ship he blew her, together with the crew, from the water on February 5th. 1831.
After this tragic event similar vessels were used in 1833 by the Royal Belgian Navy to guard the river Scheldt.
The Mantua kit features a plank on hull frame construction, building plans with general detail, English Instructions, walnut or lime planking, wooden masts and spars, brass and walnut fittings, rigging cord and sailcloth.
All sheet ply sections are laser cut for accuracy.

Scale 1:43 Length 760 mm
Customers who bought this product also bought: