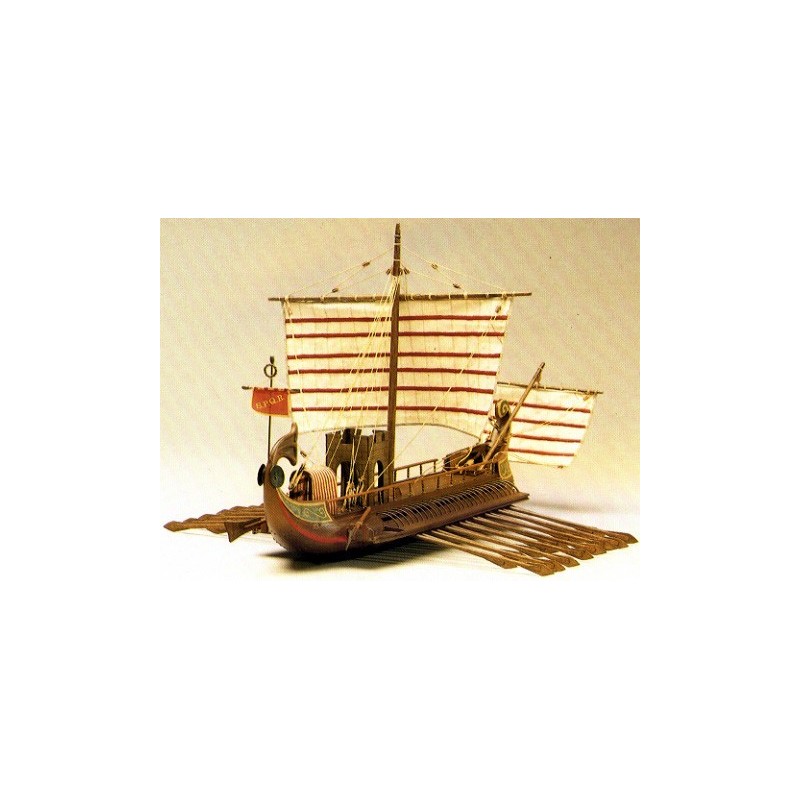  
Caesar Roman Bireme
Caesar Roman Bireme 1:30 Scale
Manufacturer Mantua Model code 770
Caesar Roman Bireme
A typical first century B.C. Roman war ship.
This Bireme was driven by two rows of oars.
Out riggers stabilized the ship and the wales protected the hull from the protruding bows of enemy ships.
While fast under oar, this type of vessel capsized easily under too much sail.
The Mantua kit features a plank on frame hull construction, building plans with general details English instructions, walnut or lime planking, wooden masts and spars, brass and walnut fittings, etched brass details, rigging cord, printed sails, tent and royal standard.
All sheet ply sections are laser cut for accuracy.

Scale 1:30 Length: 620 mm Width: 380 mm Height: 340 mm
Customers who bought this product also bought: