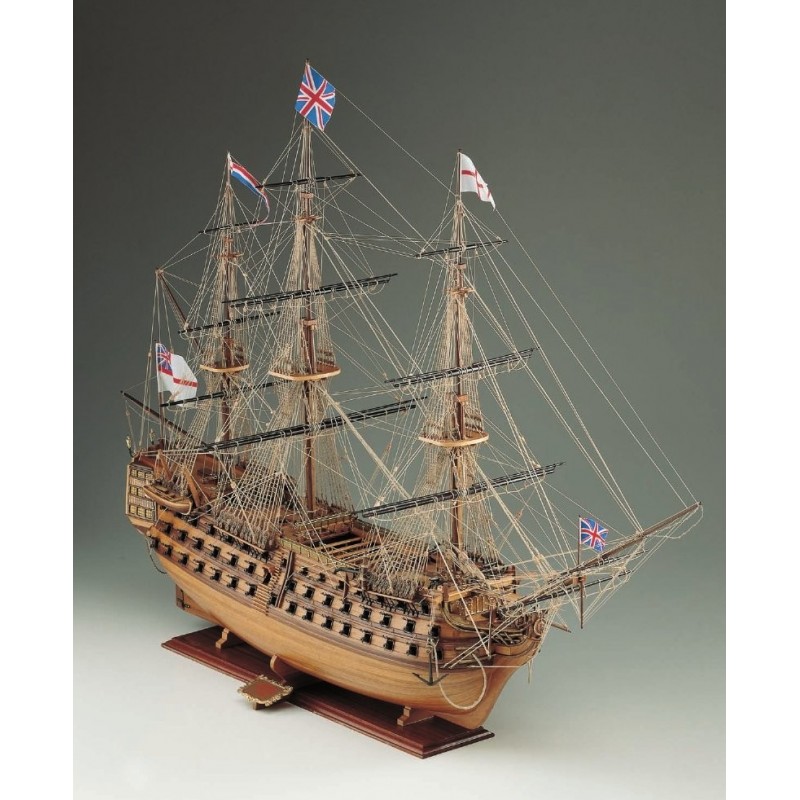  
HMS Bellona
HMS Bellona 74 Gun Ship 1:100 Scale
Manufacturer Corel code SM54
HMS Bellona
74-gun ships of the British Navy (1780)
The H.M.S. (His Majesty's Ship) BELLONA was one of the most famous 74-gun ships of the British Navy.
The BELLONA, launched on 19 February 1760, sailed to join the battlefleet which was then blockading Brest.
On 30 December 1780 the BELLONA took part in the capture of the 44-gun Dutch ship Princess Caroline; then she cruised off Gibraltar, in the North Sea and the West Indies.
She was employed in the blockade of Cadiz; then, the BELLONA was at Jamaica, at Portsmouth and at Barbados.
Although more than 50 years from her launch were passed, the BELLONA served in the Navy until February 1814.
Scale 1:100 Lenght 770 mm Height 615 mm
Customers who bought this product also bought: