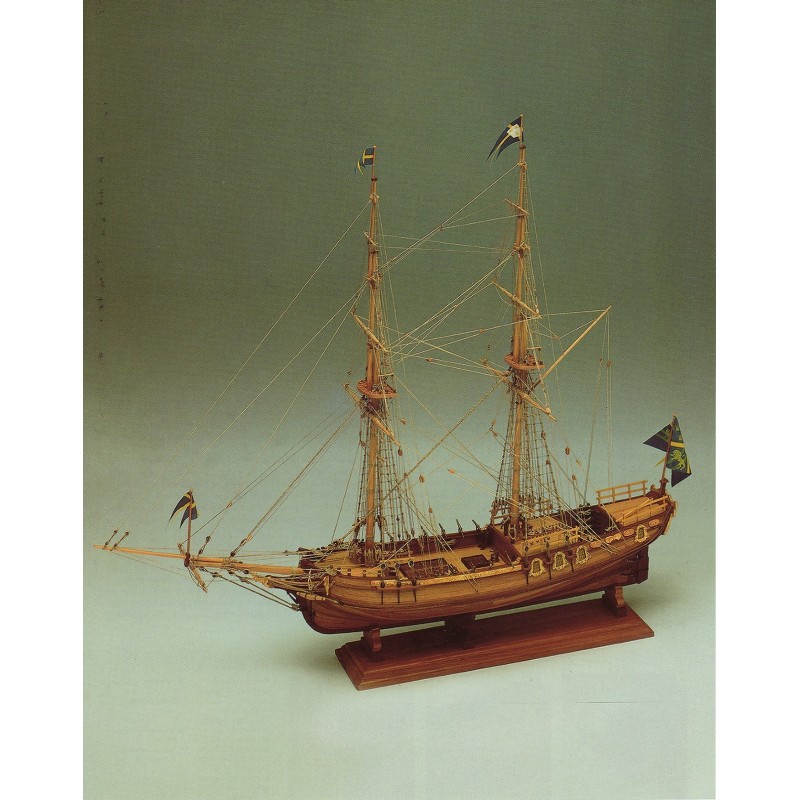  
Amphion
Amphion 18th Century Swedish Yacht 1:40 Scale
Manufacturer Corel code SM20
Amphion
Designed and built as a fast vessel for the use of king Gustav III of Sweden, it was also used in naval battles such as the victorious Battle of Svenskund against the Russians.
Launched in 1778, it was built to a design of Fredrik Chapman in the Djurgarden shipyard in Stockholm.
Chapman was the first naval architect to codify the design of the hull on the basis of precise mathematical ratios, rather than relying exclusively on empirical methods common at that time. The ship was schooner-rigged and this, together with the tapered line of the hull, gave it exceptional sailing qualities.
Our model is based on original documents of the period and shows the ship as it looked in 1790.
Scale 1:40 Lenght 785 mm Height 620 mm
Customers who bought this product also bought: