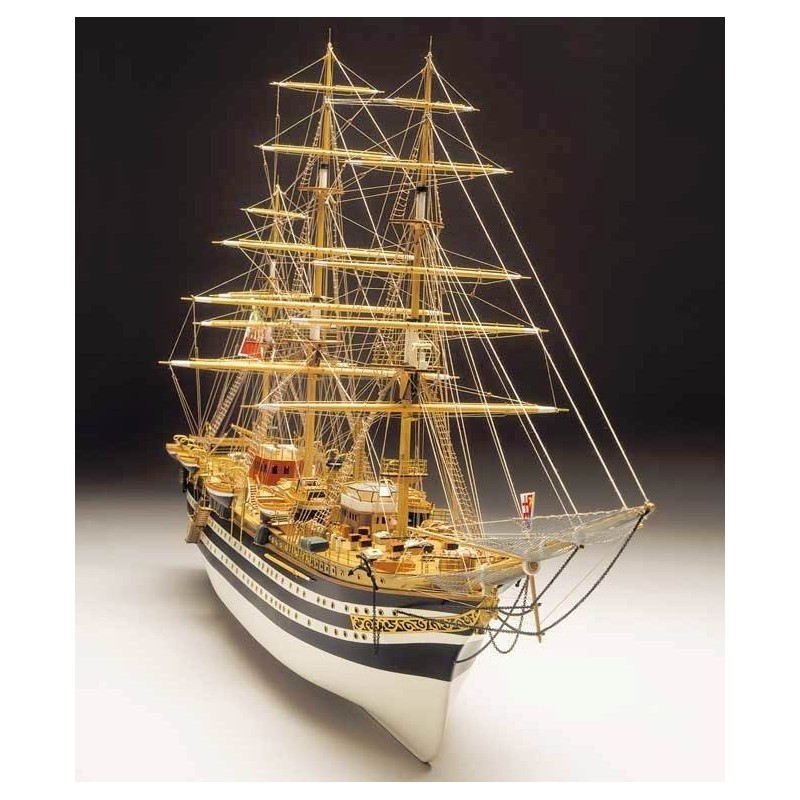  
Amerigo Vespucci
Amerigo Vespucci Italian navy training ship 1:84 Scale
Manufacturer Mantua Model code M741
Amerigo Vespucci Italian Sail Training Ship
Amerigo Vespucci a 3 mast fully rigged sailing ship takes its name from the famous Italian sailor and cartographer who also lent his name to the new world.
Built 1930-31, Royal Shipyard, Castellamare di Stabia. and carried out many voyages before World War II.
The period of the war was the only time the ship has not been active.
The elegant, three-masted full rigger serves as the training vessel of the Italian Naval Academy.
Laser cut frames, keel, decks and all the wooden structures; double plank on frame hull construction in lime and walnut, wooden masts and spars, metal and wooden fittings, lost wax cast parts and turned brass photo etched accessories, walnut and brass fittings, rigging cord and silk flags, building manuals, plan sheets.

Scale 1:84 Length 1250 mm Height: 738 mm
Customers who bought this product also bought: