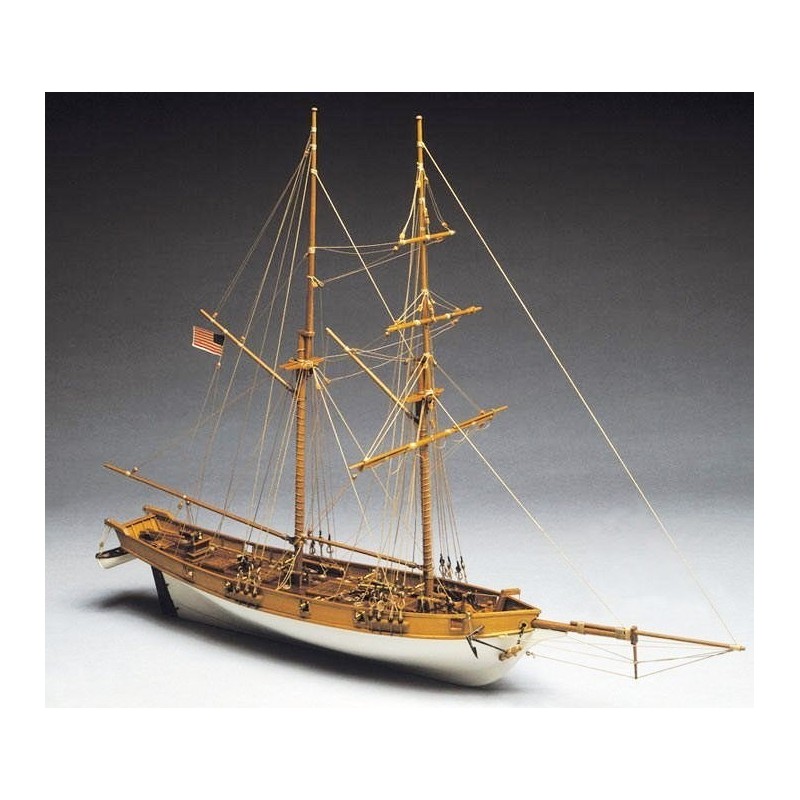  
Albatros US Coastguard Clipper
Albatros US coastguard clipper 1:40 Scale
Manufacturer Mantua Model code 771
Albatros US Coastguard Clipper
A lovely model of the famous American Clipper Albatros, built in the Baltimore shipyards.
She was typical of the fast efficient small ships produced by the Americans at that time.
The Mantua kit features a double plank on frame hull construction, building plans with general details, English instructions, walnut or lime planking, wooden masts and spars, brass and walnut fittings, rigging cord and silk flags.
All sheet ply sections are laser cut for accuracy.

Scale 1:40 Length: 700 mm Width: 275 mm Height: 510 mm
Customers who bought this product also bought: