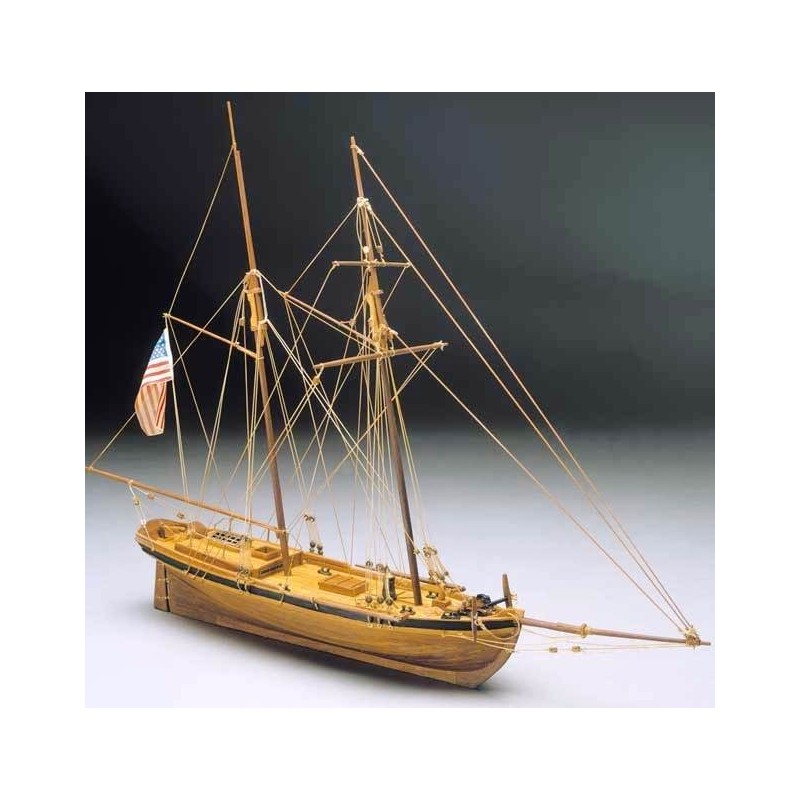  
Achilles
Achilles american pilot boat 1:43 Scale
Manufacturer Mantua Model code 794
Achilles
American Pilot Cutter 1815.
The Achilles was originally named Anna Maria, she was built in 1815 at the New York dockyards as a pilot boat.
The Achilles spent much of her time as a fast mail boat.
The Sergal Kit of the Achilles Features a double plank on frame hull construction, building plans with general details English instructions, lost wax brass castings walnut and lime planking, wooden masts and spars, brass and walnut fittings, laser engraved details, rigging cord and silk flag.
All sheet ply sections are laser cut for accuracy. 
Scale 1:43 Length 565 mm
Customers who bought this product also bought: