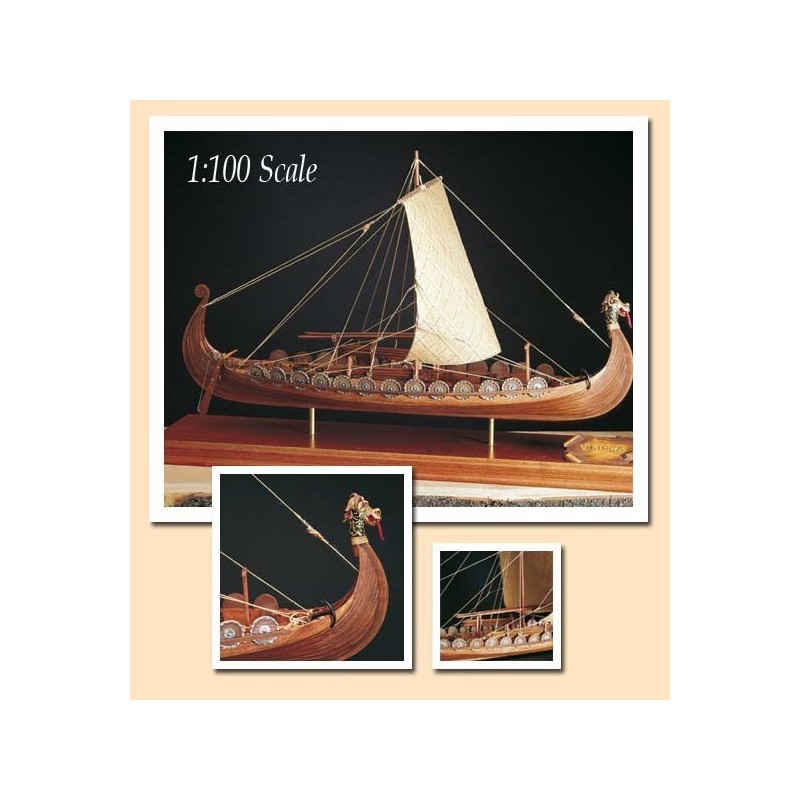  
Viking ship
Viking ship 1:50 Scale
Manufacturer Amati code AM1406/01
Viking ship
King Olaf Tryggvesson called his drakkar "Ormen Lange", the Long Snake, and it become a legend of the North Sea.
These drakkars were decorated with a dragon head figurehead and could reach 48 meters long. Drakkars had to be light and extremely manoeuvrable.
Kit includes:plank on bulkhead construction, laser cut keel, frames and deck, wooden mast and yard, sail cloth, rigging, resin and hardwood fittings.
Scale 1:50 Total Length cm 44
Customers who bought this product also bought: