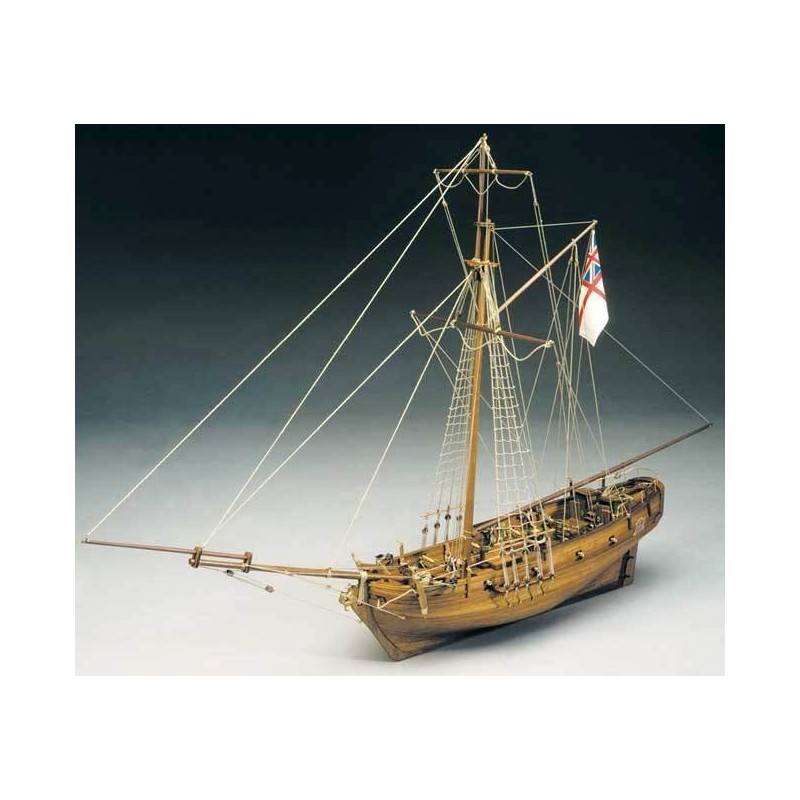  
Sharke Sloop 1711
Out of stock
Out of stock
Out of stock
Sharke british sloop 1:50 Scale
Manufacturer Mantua Model code 783
Sharke Sloop 1711
The HMS Sharke was built in 1711 at the Deptford dockyards on the River Thames, she was principaly designed for stealth and speed.
The British government had an on going problem with patroling the choppy waters of the English Channel, and the surrounding estuary areas.
Merchant ships carrying cargo, foreign nationals and even spies would use the cover of darkness to elude the authorites in entering the country.
With its tremendous area of sail the HMS Sharke would appear out of nowhere and give chase, she would then bear down on her prey.
Because of her shallow draught and minimal tonnage she could follow the smuggler almost anywhere even up shallow rivers and over dangerous shoals.
With her armament of cannons and falconets she could easily take care of any smuggler who foolishly thought he could evade the Sharke.
The Sergal Kit of the Sharke Features a double plank on frame hull, construction, building plans with general details and english instructions, lost wax brass castings, walnut and lime planking, wooden masts and spars, brass and walnut fittings, etched brass details, rigging cord, and silk flag.
All sheet ply sections are laser cut for accuracy.

Scale 1:50 Length 900 mm
Customers who bought this product also bought: