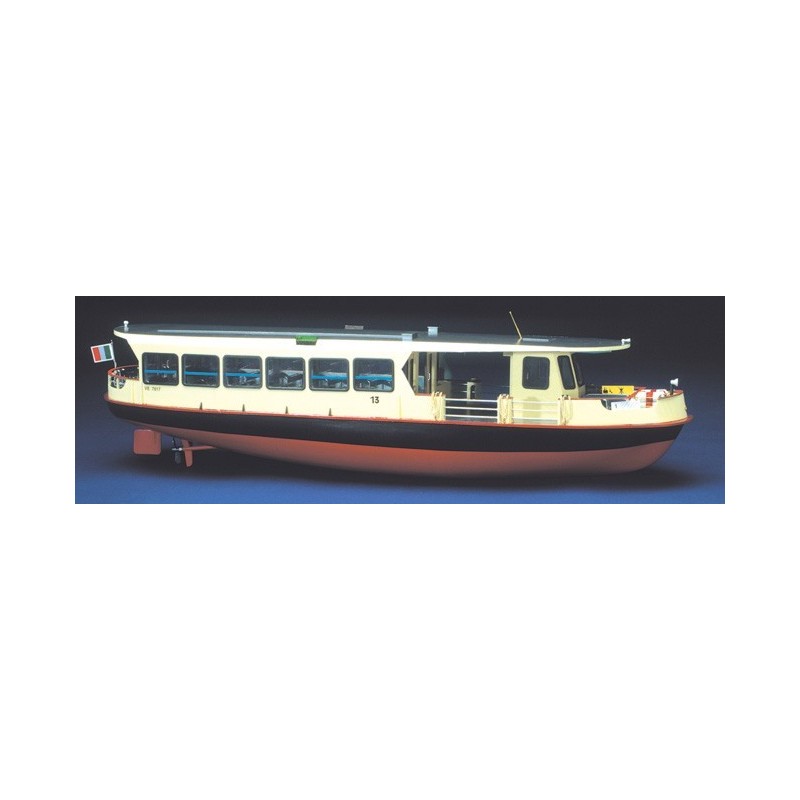  
Venetian Passenger Motor Boat
Venetian passenger motor boat 1:28 Scale
Manufacturer Mantua Model code M730
Venetian Passenger Motor Boat
Panarts scale model kit is an accurate reproduction of a typical venetian passenger motor boat Vaporetto Veniziano.
These boats were originally designed and built prior to the 1940's and produced until the 1960's.
This kit is designed also for radio control optional but is equally detailed enough to make a fine display model.
A plank on frame hull construction, building plans with general details, English instructions, Lime planking, brass and walnut fittings, rigging cord and silk flag.
All sheet ply sections are laser cut for accuracy.

Scale 1:28 Length 830 mm Height 180 mm