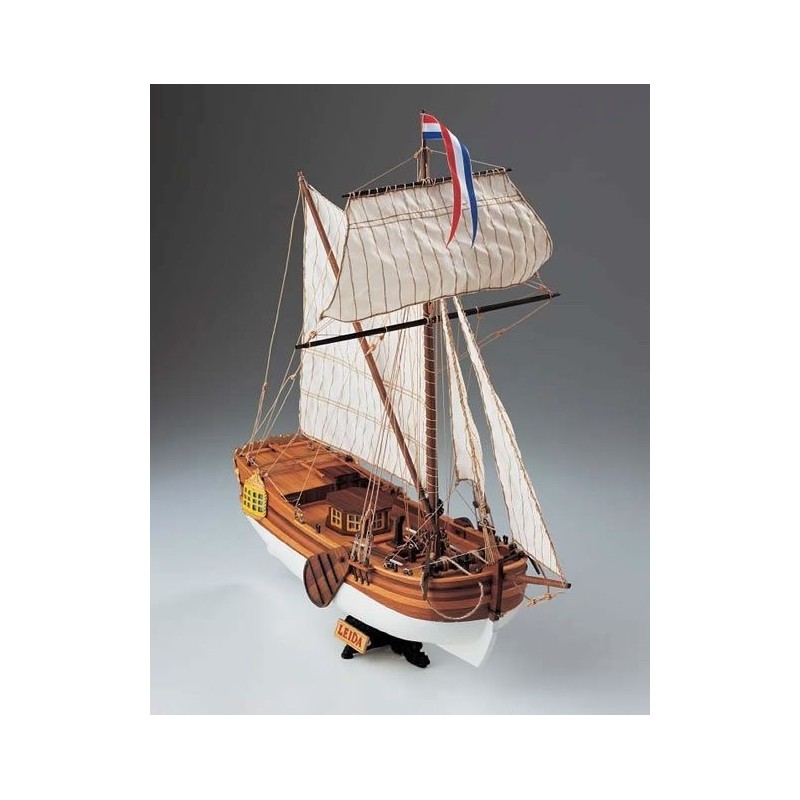  
Leida
Leida Dutch Pleasure Boat 1:64 Scale
Manufacturer Corel code SM57
Leida
The famous naval architect, F.H. Chapman, in his treaty "Architettura Navalis Mercatoria" of 1775, sketched and described a small Dutch fishing boat.
He finished it off, however, with light and pleasant decorations which transformed it int
o an original and elegant pleasure boat and gave it the name of "A Dutch Herrenyacht".
The LEIDA, too, has its origins in one of the typical Dutch fishing boats of the eighteenth century.
This lightweight pleasure boat (nowadays we would call it a yacht ) can be distinguished from other models of its period by the side stabilisers which are typically Dutch, and the large triangular spanker, without a boom, tied to the long gaff or bar, supported in the middle by the halyard and sloping downwards until the lower end rests almost at the base of the main mast.
Scale 1:64 Lenght 350 mm Height 355 mm
Customers who bought this product also bought: